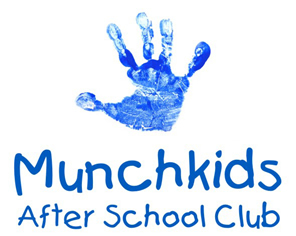 Based at Gade Valley Primary School
Contact Munchkids : Tel: 07960 450318
Email: admin@munchkids.co.uk
Club Manager : Alison Preston
Club Administrator : Debra Mansaray
"Munchkids After School Club
aims to create a safe environment in
which children can have fun and develop
in an atmosphere of mutual respect and encouragement"
Useful Information
The Munchkids After School Club operates from 3:15pm to 6:00pm daily during term time.  We currently serve 5 primary schools - St Roses Primary School, Boxmoor Primary School, St Cuthbert Mayne, South Hill Primary School and Gade Valley Primary School.
Children from other schools will be accepted at the club where private transport can be provided.
The Club offers a wide variety of activities which can be chosen by the children. A light snack is provided.
We have a capacity for 32 children and operate a waiting list.
A coach service and/or walking service is used to collect children from their schools.
After collection and registration all children are offered a snack and a drink and then given a choice of activities. These include arts and crafts and games, which can be completed either individually, in small groups or in teams.
When the weather is suitable the children are allowed to play, supervised, outside.
Booking Conditions
You will be required to book places for your child on fixed days of the week, in agreement with the Club Administrator.
Fees will be payable, at least two weeks in advance, for all sessions booked for your child, regardless of whether he or she attends.
Sessions are 3:15 pm to 5:15pm and 3:15 pm to 6:00pm .  Each session has an associated fee.
Refunds
The Club operates a non-refund policy.
Termination
Parents are required to give the Club four weeks notice, in writing, of their intention to terminate or change their days with Munchkids.